Seed Based Snacks!
Nut-Free Gluten-Free Vegan
1 Box (12 Pouches)
Seed Nutrition | Nothing Artificial | Vegan | Top 9 Allergy-Friendly
HIMALAYAN SALT: We're keeping it simple but tasty when it comes to our Himalayan Salt Sunflower Seeds. This healthy high protein snack features sunflower seeds salted to perfection and without shells for easy snacking!
PACKED WITH PLANT PROTEIN: Each individual pouch (1.2 oz) includes 8 grams of plant-based protein.
ON THE GO SNACKING: Our sunflower seeds come in a box of 12 pouches that are individually packaged so you can take them wherever you go. These grab-n-go snacks are perfect for camping, hiking, traveling, lunches, or just sitting at a desk for 12 hours.
VEGAN, GLUTEN FREE, DAIRY FREE & NUT FREE: Finding healthy snacks that are vegan, gluten free, dairy free or nut free can be a challenge, but our sunflower seeds are made for everyone.
TOP 9 ALLERGY-FRIENDLY: Our sunflower seeds are allergen free snacks packed with flavor! Made in a certified nut free, gluten free facility, our healthy snacks are also soy free, egg free and sesame free, so everyone can enjoy them.
Read more
SEEDS + SPRINKLES
Pumpkin, Sunflower Seeds and Flax Seeds combined sprinkles!
HEALTHY + DELICIOUS
We use seeds because they are truly superfoods. Seeds are loaded with quality protein, healthy fats, essential minerals, and rich vitamins
ALLERGY-FRIENDLY!
"Seed-Based" means we're free from: 
"Fulfills a clear market need"
"Best Fruit Snack Bar (out of 182!)"
"These bars might become you new go-to"
Customer Reviews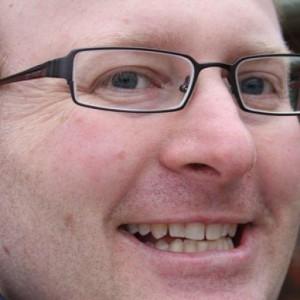 BB
08/22/2022
Bradley B.

United States
07/23/2022
Tobi T.

United States
Normally five stars
I normally would give 5 stars but I ordered two boxes of variety and they were a bit stale, was a bummer given the price point!
07/18/2022
ANNE M.

United States
HONEY ROASTED SUNFLOWER SEEDS
ALWAYS GREAT. SHARE WITH OFFICE STAFF. THANK YOU, ANNE
07/13/2022
Pamela M.

United States
Delicious, filling and healthy!
I purchased two variety packs of the bars and treats and I can't tell you what I love more because I love it all. They're reasonably priced, free of all the things I can't eat, and they arrived super quick. I will definitely be getting more!
07/06/2022
ANNE M.

United States
HONEY ROASTED SUNFLOWER SEEDS
LOVE THEM AND HAVE SHARED WITH FAMILY AND FRIENDS
Close (esc)
Popup
Use this popup to embed a mailing list sign up form. Alternatively use it as a simple call to action with a link to a product or a page.
Age verification
By clicking enter you are verifying that you are old enough to consume alcohol.