Seed Based Snacks!
Nut-Free Gluten-Free Vegan
One Box (12 bars)
Seed Nutrition | Nothing Artificial | Vegan | Top 9 Allergy-Friendly
#SeedYourPassion with our Seeds + Chocolate S'mores Snack Bar. Layered with flavors of toasted marshmallow, sweet graham cracker and smooth chocolate, bring your favorite campfire flavor everywhere you go.
Featured Seeds: pumpkin seeds, sunflower seeds, flax seeds
Allergy Friendly: gluten free, peanut free, tree nut free, dairy free, soy free, egg free, sesame free, school safe
Perfect For: camping, hiking, running, surfing, sitting at a desk for 12 hours, skydiving, barefoot waterskiing and breakdance battles
Read more
SEEDS + SPRINKLES
Pumpkin, Sunflower Seeds and Flax Seeds combined sprinkles!
HEALTHY + DELICIOUS
We use seeds because they are truly superfoods. Seeds are loaded with quality protein, healthy fats, essential minerals, and rich vitamins
ALLERGY-FRIENDLY!
"Seed-Based" means we're free from: 
"Fulfills a clear market need"
"Best Fruit Snack Bar (out of 182!)"
"These bars might become you new go-to"
Customer Reviews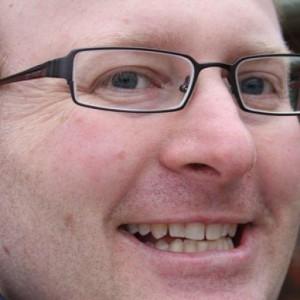 BB
08/22/2022
Bradley B.

United States
07/23/2022
Tobi T.

United States
Normally five stars
I normally would give 5 stars but I ordered two boxes of variety and they were a bit stale, was a bummer given the price point!
07/18/2022
ANNE M.

United States
HONEY ROASTED SUNFLOWER SEEDS
ALWAYS GREAT. SHARE WITH OFFICE STAFF. THANK YOU, ANNE
07/13/2022
Pamela M.

United States
Delicious, filling and healthy!
I purchased two variety packs of the bars and treats and I can't tell you what I love more because I love it all. They're reasonably priced, free of all the things I can't eat, and they arrived super quick. I will definitely be getting more!
07/06/2022
ANNE M.

United States
HONEY ROASTED SUNFLOWER SEEDS
LOVE THEM AND HAVE SHARED WITH FAMILY AND FRIENDS
Close (esc)
Popup
Use this popup to embed a mailing list sign up form. Alternatively use it as a simple call to action with a link to a product or a page.
Age verification
By clicking enter you are verifying that you are old enough to consume alcohol.