Seed Based Snacks!
Nut-Free Gluten-Free Vegan
One Box (24 treats)
Seed Nutrition | Nothing Artificial | Vegan | Top 9 Allergy-Friendly
#SeedYourPassion with our Seeds, Fruit and Chocolate Rice Crispy Treats. Vegan, only 90 calories and guilt free! 18 Treats per order.
Featured Seeds: pumpkin seeds, sunflower seeds, flax seeds
Allergy Friendly: vegan, gluten free, peanut free, tree nut free, dairy free, soy free, egg free, sesame free, school safe
Perfect For: Anytime you want a treat but don't want to feel guilty!
Read more
SEEDS + SPRINKLES
Pumpkin, Sunflower Seeds and Flax Seeds combined sprinkles!
HEALTHY + DELICIOUS
We use seeds because they are truly superfoods. Seeds are loaded with quality protein, healthy fats, essential minerals, and rich vitamins
ALLERGY-FRIENDLY!
"Seed-Based" means we're free from: 
"Fulfills a clear market need"
"Best Fruit Snack Bar (out of 182!)"
"These bars might become you new go-to"
Customer Reviews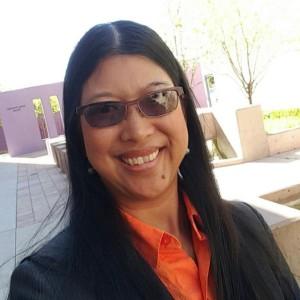 LP
03/07/2023
Lorelei P.

United States
Seed Based Snacks! - Crispy Treats / Variety Pack
These treats are awesome! I have kids with food allergies and I always run into issues making their lunches. I want to give them tasty snacks and this by far has definitely satisfied them. I tasted all flavors in this variety pack and I love it!! Thank you for making these delicious products, helps this Mom out for sure.
03/05/2023
ANNE M.

United States
Honey Roasted Sunflower Seeds
I am still waiting for my Honey Roasted Sun flower seeds order
03/04/2023
WILLIAM K.

United States
SEED BASED
EVERY THING WAS REAL GOOD LOVED THEM ALL.. GREAT VERY GOOD VEGAN. SAVE THEM ALL
03/02/2023
Linda F.

United States
Nothing-but-the-good-stuff snacks
My grandkids love all the products, and my daughter is a huge fan of the spicy sunflower seeds!
02/23/2023
Hope J.

United States
Sunflower Seeds
They are amazing!!! Great quality and quantity all in one small package. Definitely buying again! Thank You!!
Close (esc)
Popup
Use this popup to embed a mailing list sign up form. Alternatively use it as a simple call to action with a link to a product or a page.
Age verification
By clicking enter you are verifying that you are old enough to consume alcohol.