Seed Based Snacks!
Nut-Free Gluten-Free Vegan
One Box (24 treats)
Snacks made with Seeds, Fruit + Chocolate that have all of the taste and none of the allergens! 

#SeedYourPassion with our Seeds + Fruit Strawberry Rice Crispy Treat. Vegan, only 90 calories and guilt free! 18 Treats per order.
Featured Seeds: pumpkin seeds, sunflower seeds, flax seeds
Allergy Friendly: vegan, gluten free, peanut free, tree nut free, dairy free, soy free, egg free, sesame free, school safe
Perfect For: Anytime you want a treat but don't want to feel guilty!
Read more
SEEDS + FRUIT
Pumpkin, Sunflower Seeds and Flax Seeds combined with real fruit!
HEALTHY + DELICIOUS
Packed with antioxidants, low sugar, 100% happiness guaranteed
ALLERGY-FRIENDLY!
"Seed-Based" means we're free from: 
"Fulfills a clear market need"
"Best Fruit Snack Bar (out of 182!)"
"These bars might become you new go-to"
Customer Reviews
Never got item
I never got item or heard back after sending email asking for help about status. There is no phone number to contact company either. Will have to unfortunately cancel membership if there is no resolve.
12/14/2021
Trudy K.

United States
Great tasting snacks
Your snacks are the best. Not too sweet, and very tasty. The pumpkin are the best. I hope they are not seasonal. because I shared these in all my gift bags.
12/11/2021
Samantha

United States
Recent order
I received A variety pack to give for a Christmas gift. We haven't tried them yet but they look great! Also their communication has been efficient !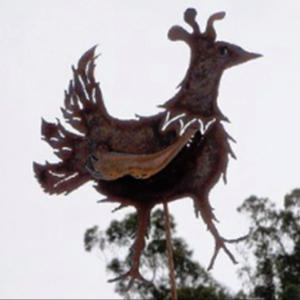 G
12/04/2021
garnet

United States
so delicious
tried a couple different rice crispy flavors and one bar so far. very refreshing. lovely blend of flavors and textures. will become a staple for me.
12/02/2021
Marsha

United States
The best!
I love the Smores seed bar! The chocolate satisfies my craving without a lot of sugar and carbohydrates. I came upon this bar in my favorite grocery store and tried one. I love them! They are the only ones I eat now and I have tried so many other bars; THIS IS THE BEST!!
Close (esc)
Popup
Use this popup to embed a mailing list sign up form. Alternatively use it as a simple call to action with a link to a product or a page.
Age verification
By clicking enter you are verifying that you are old enough to consume alcohol.