Seed Based Snacks!
Nut-Free Gluten-Free Vegan
1 Box (12 Pouches)
Seed Nutrition | Nothing Artificial | Vegan | Top 9 Allergy-Friendly
HOT & SPICY: Turn up the heat with our Hot & Spicy Sunflower Seeds. This healthy high protein snack features sunflower seeds mixed with zesty spices and without shells for easy snacking!
PACKED WITH PLANT PROTEIN: Each individual pouch (1.2 oz) includes 8 grams of plant-based protein.
ON-THE-GO SNACKING: Our sunflower seeds come in a box of 6 pouches that are individually packaged so you can take them wherever you go. These grab-n-go snacks are perfect for camping, hiking, traveling, lunches, or just sitting at a desk for 12 hours.
VEGAN, GLUTEN FREE, DAIRY FREE & NUT FREE: Finding healthy snacks that are vegan, gluten free, dairy free or nut free can be a challenge, but our sunflower seeds are made for everyone.
TOP 9 ALLERGY-FRIENDLY: Our sunflower seeds are allergen free snacks packed with flavor! Made in a certified nut free, gluten free facility, our healthy snacks are also soy free, egg free and sesame free, so everyone can enjoy them.
Read more
SEEDS + SPRINKLES
Pumpkin, Sunflower Seeds and Flax Seeds combined sprinkles!
HEALTHY + DELICIOUS
We use seeds because they are truly superfoods. Seeds are loaded with quality protein, healthy fats, essential minerals, and rich vitamins
ALLERGY-FRIENDLY!
"Seed-Based" means we're free from: 
"Fulfills a clear market need"
"Best Fruit Snack Bar (out of 182!)"
"These bars might become you new go-to"
Customer Reviews
09/26/2023
Kimberly W.

United States
Love these, but
I absolutely love these, but no matter where I buy them, including the manufacture, the expiration date is never more than about three months. Whatever you do, do not stock up on these ahead of time, because the nuts will taste rancid. They go bad fairly quickly.
09/11/2023
Jennifer A.

United States
Chocolate seed bars
Delicious! Thank you.
08/24/2023
Edie

United States
Raspberry is the best
Love the bars!!
06/06/2023
Lina

United States
Quick shipping and quality products
I've been happy with everything I ordered. I ordered the blueberry lemon bars, spicy seeds, and chocolate dipped crispy bars. The spicy seeds were new for us to try. They're flavorful but I wouldnt say overly hot. Can't wait to try some other new items!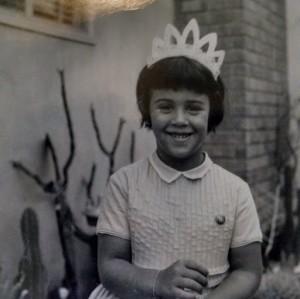 EM
05/29/2023
Elizabeth M.

United States
Sweet and safe snack
I was surprised how quickly my order arrived! The seed bars are a satisfying and tasty snack, easy to carry with me. I usually keep one in my purse and one in my car, for those times when I'm out and can't easily find safe gluten free food.
Close (esc)
Popup
Use this popup to embed a mailing list sign up form. Alternatively use it as a simple call to action with a link to a product or a page.
Age verification
By clicking enter you are verifying that you are old enough to consume alcohol.